No fancy musings this time, just good ole fashioned recipe-in'. Persimmons are a seasonal delight,
very
sweet and delicious. Why there is even one person who doesn't like them is beyond me, although I have been told that some "people" don't like chocolate. People. Allegedly. Seriously, though. No beating around the persimmon tree. This recipe comes from
Southern Pies
by
Nancie McDermott
. I've also made the sweet potato and pumpkin pies from this same book...all to die for.
Should you find persimmons as irresistible and more-ish as I do, here are a couple of other great recipes:
Two Peas in Their Pod-Persimmon Cookies
The Pastry Affair-Persimmon Cake
Persimmon Pie with Homemade Crust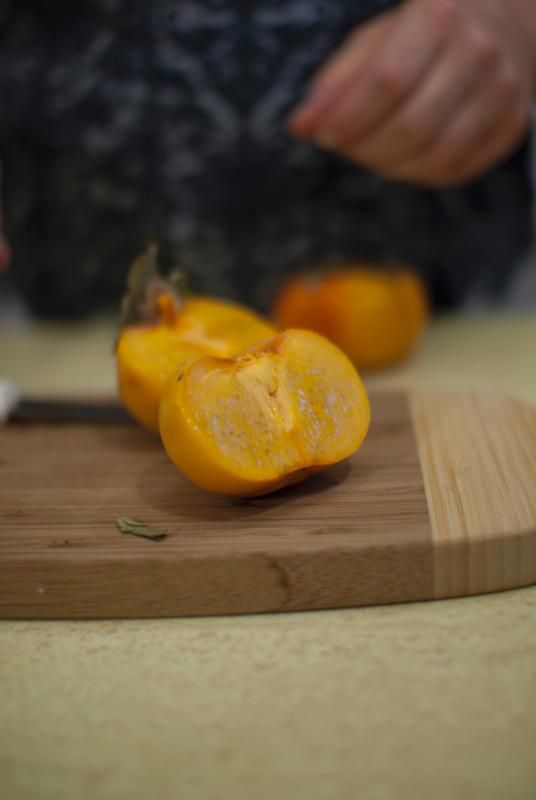 Ingredients:
Pastry for 9-inch Single

-Crust Pie
1 cup sugar
2 tablespoons all-purp

ose flour
1/2 teaspoon ground cinnamon
1/4 teaspoon ground nutmeg
1/4 teaspoon salt
3/4 cup eva

porated milk
2 eggs, beaten well
2 tablespoons butter, melted
1 1/2 cups persimmon pulp
Directions: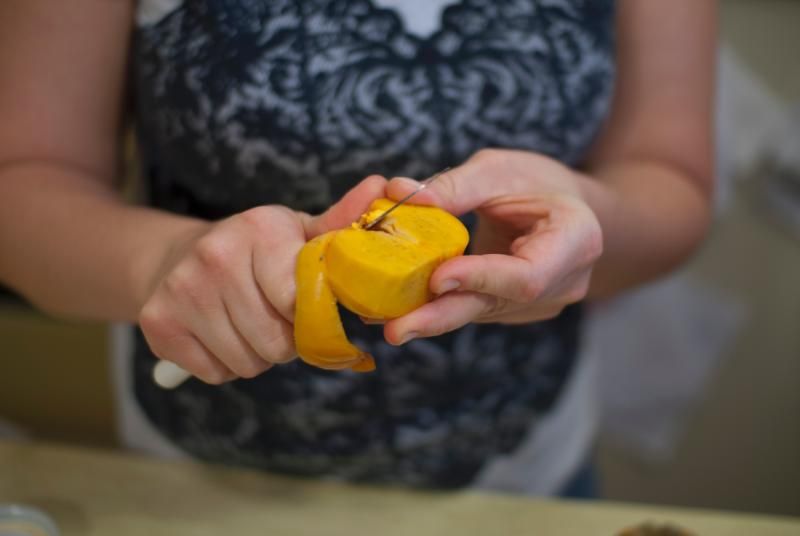 I have never seen where you can buy canned persimmon pulp/pie filling, but processing your own is nooooooo problemo. If you use domesticated persimmons, there are no seeds to worry about, but wild persimmons will need to be pushed through a fine mesh sieve to remove

approximately 5 billion little seeds.
My experience is that a ripe persimmon feels like a ripe pear.

Firm, but with give

. And like pears, a very soft persimmon is not necessarily bad, to a point

. This can actually sweeten the persimmon.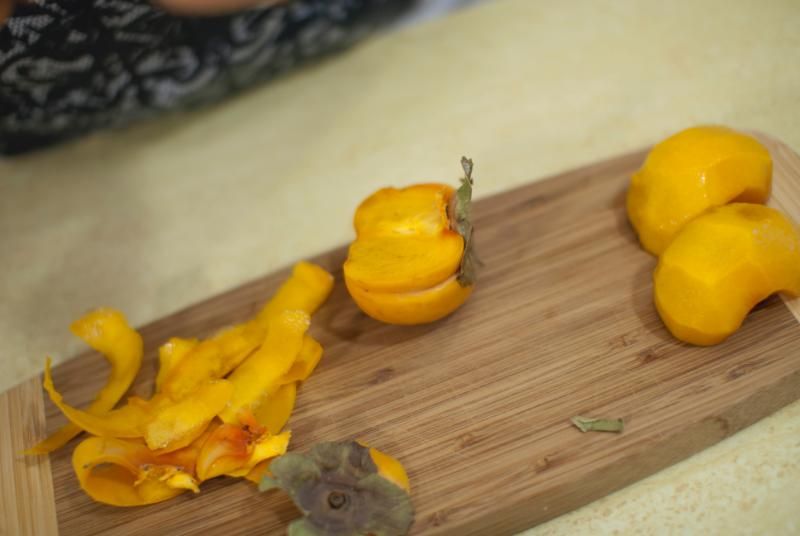 For firmer fruit, peel the skin, slice in half, and remove the stems. For extremely ripe fruit, simply cut

open and scoop out pulp.
Add to food processor and leave it on until you have

a smooth consistency.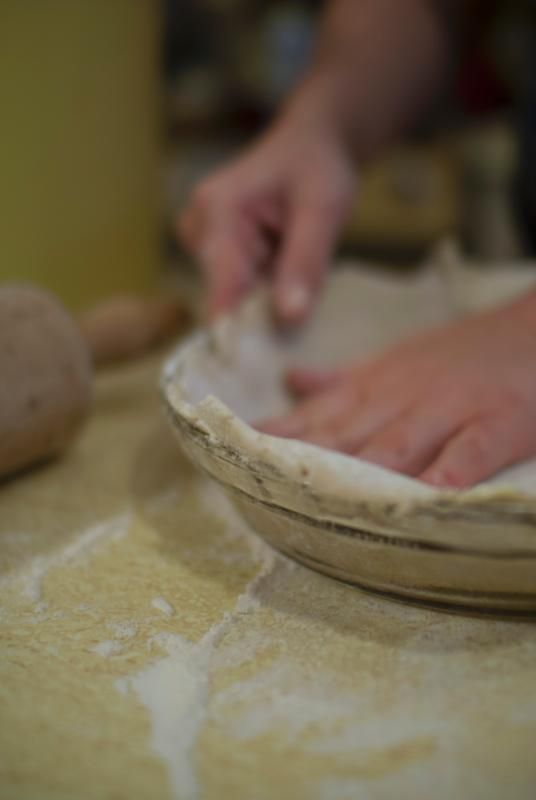 Pre

heat oven to 400 degrees F.
If using a homemade crust, fit into
greased pie pan, crimp edges d

ecoratively,

and set as

ide.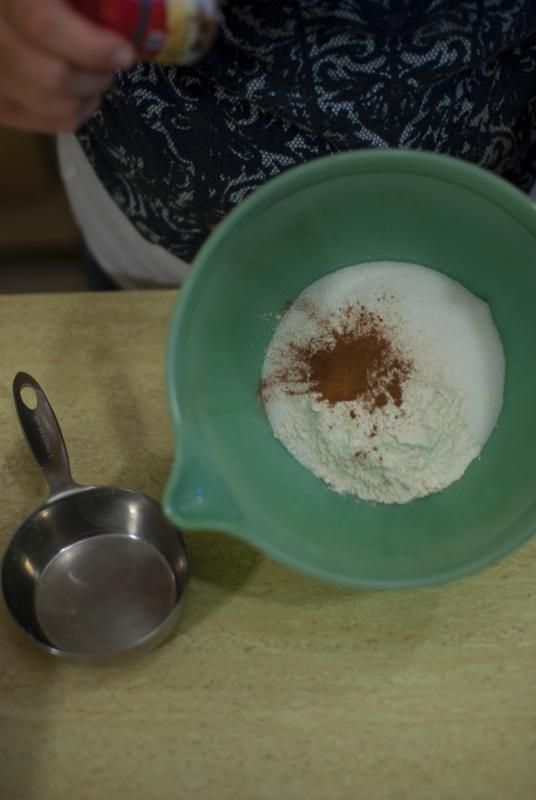 Combi

ne sugar, flour, cinnamon, nutmeg, and salt.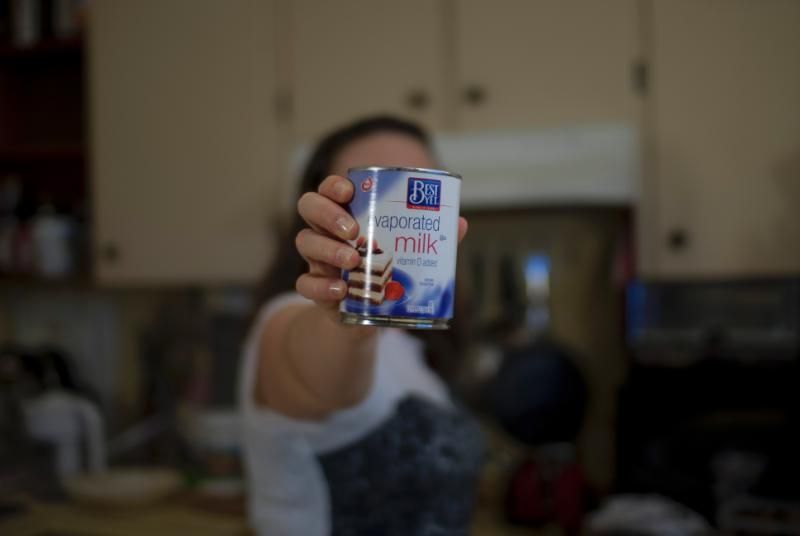 In another bowl, mix mi

lk, eggs, and butter.
I looooooove evaporated milk. It makes good all things.
Add the milk mixture to the sugar mixture and

combine until smooth.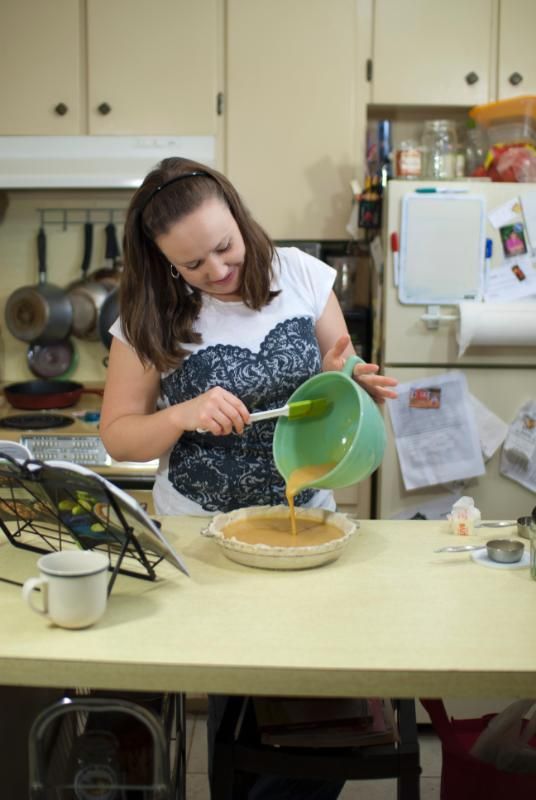 Add persimmon pulp, stir to combine everything

into a smooth custard.
Pour filling into pie crust and place in the

center of the middle shelf of the oven. After 10 minutes, reduce heat to 350 degrees F. Bake for 30 to 40 minutes more.
Remove pie when it is firm, shiny, and cracking around the e

dges.
Let

cool on a kitchen towel or cooling rack for at least 45 minutes before serving.
Very

l

ightly sweetened fresh whipped cream is a perfect topping for this not-quite-pumpkin-or-sweet-potato pie

flavor.
If you're not a fan of pie, persimmons are great on their own, mixed into oatmeal or smoothies, or any other way you can imag

ine!

Thanks for stopping by, enjoy your pie!