When I travel to other regions of the country, I like to notice differences in food. Sometimes it's totally unique experiences, like the kick-ass Mexican food I ate in Tucson, or the wow-we-don't-actually-eat-pizza-in-America moment I had in Italy. And sometimes it's just interesting perspectives on things I generally take for granted, like how lobster, fine dining fare to me, is insanely cheap in the Northeast, or, by contrast, how precious figs are in the same area. Don't get me wrong, it's not that figs aren't special in the South. They have a short growing season and so can't help being that. It's just that they aren't
exotic
. There's a fig tree in every other yard down here and I don't even remember not knowing the proper way to eat one (ditto muscadines, but that's another post). Also, of course, my grandmama made
the best
fig preserves (so did her mother, and her mother, etc etc).
A galette is simply a pie that doesn't need a pan. It's free-form, and the edges are folded up around whatever you put inside (typically fresh fruit). You might say it's as easy as...someone else doing your taxes.
Fresh Fig Galette with
Fig Preserve Cream Cheese Spread
Ingredients, Pie Pastry (makes two disks, the unused one freezes well):
2 1/2 cups all purpose flour
1 t salt
1 t sugar
1 cup cold unsalted butter, cut into 1/4" pieces
1/4 to 1/2 cup ice water
~2 T cream, for brushing on pastry

Ingredients, Fig Preserve Cream Cheese Spread:
8 ounces cream cheese, softened
1/4 cup good fig preserves

Also:
About two cups fresh figs
Put the flour, salt, and sugar together in a medium bowl or in a food processor with the pastry blade attachment.
Stir or pulse until combined.
Add butter, and using two knives (I've never figured out how to do this), a pastry blender, or the pastry blade, work the butter into the flour until a coarse meal is achieved.
I'm sorry, I know to most people (including me) terms like "coarse meal" mean NOTHING. And I didn't get a picture of my dough after I added the butter.
Because I suck.
Forgive me.
Once the butter has been incorporated, add the water one tablespoon at a time until a ball of dough begins to form. If this is your first or even fifth time making pie dough, and it doesn't turn out well, please don't despair. I've been making what my family graciously allows me to call "pie dough" for literally YEARS now, trying many different recipes, and until this recipe and lots of YouTube tutorials I wasn't able to get it either. Just keep trying!!
Divide dough into two equal parts, and shape each into a relatively flat disk-NOT a ball. You'll thank me when rolling pin time comes. Wrap both disks in either plastic or wax paper and refrigerate for at least 30 minutes.
Meanwhile, make the cream cheese spread:
Directions, Fig Preserve Cream Cheese Spread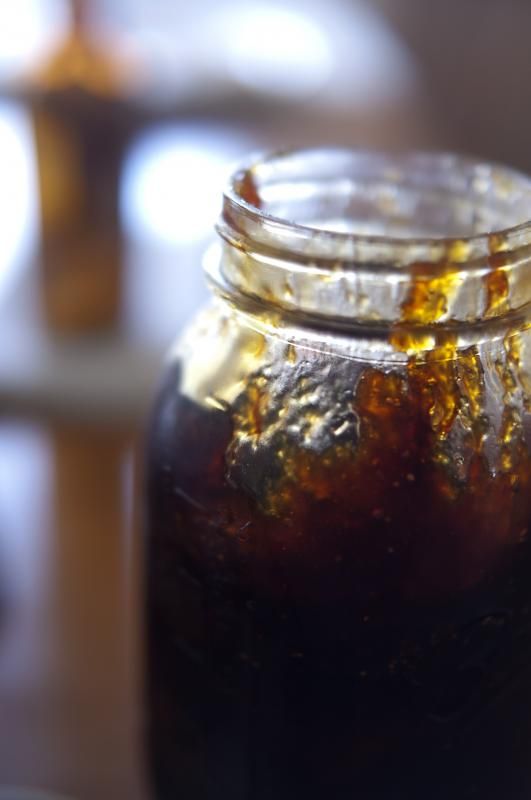 In the bowl of a stand mixer, or in a medium mixing bowl, add cream cheese and fig preserves.
Using paddle attachment or spatula, mix until combined.
Lookie-look! My first batch of fig preserves!
They taste pretty good, but seriously you could spackle drywall with them. I miiiiiiight need to take the back to the stove and thin them out...
Remember what I said about not despairing and trying again...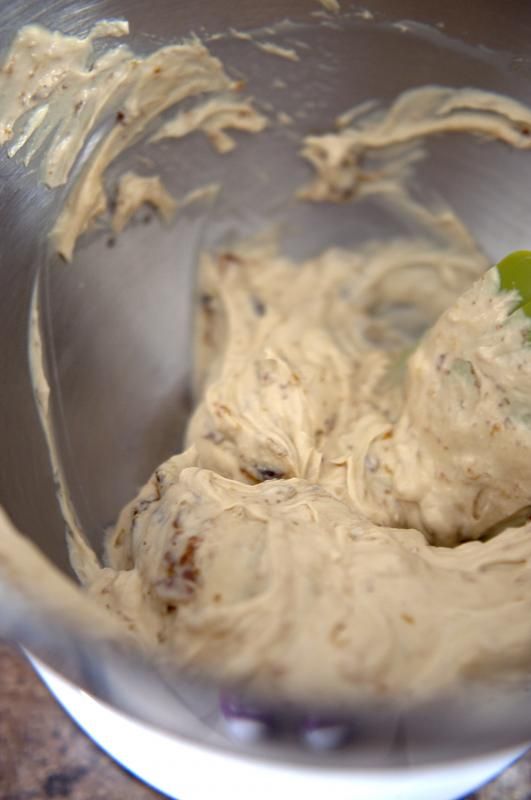 Good stuff
Wash figs, cut off the stems, and cut each fruit into quarters.
Preheat oven to 400 degrees F.
Once the pie crust is ready, remove one disk from the fridge and set it out on a
lightly
floured surface. What typically makes pie dough tough is one of two things: overworking and too much flour. It's a good idea to make pie dough often, both because practice keeps you from overworking the dough and, of course, because that means there's pie.
Using a rolling pin, and applying gentle pressure, roll the dough out until it's approximately 10" across and 1/4" thick.
Line a large jelly roll pan with parchment paper and lay the rolled crust on top of it.
Leaving a 1" border all around, spread cream cheese mixture on the crust. Arrange quartered figs on top of cream cheese and sprinkle them with sugar.
Not too much, those preserves are suh-wee-tuh.
Working with about 3" of crust at a time, fold edges of pastry up around figs and gently press creases down.
Using a pastry brush (or whatever's available), brush exposed pastry with cream.
Yes, that is a makeup brush. I do what I want.
Murica.
Bake galette in preheated oven until edges are golden-brown-delicious-looking, approximately 35 minutes. Remove from oven and enjoy warm.
Fabulous by itself, or with a dollop of unsweetened whipped cream.
Thanks for stopping by!