Happy Fat Tuesday, y'all!! I
LOVE
Mardi Gras. Even more than-dare I say it?-Christmas. I love the crowds, the madness of the parades, and the fact that no matter how drunk or disorderly someone gets, he
will
turn around and give his beads to any little kid who wants them. (If he doesn't, the rest of us simply attack.) And even though it is POURING rain today, we will still be partying, undeterred. That's just how we roll.
I also love the parties, the excuse to drink before noon, and, of course, the
food
. I've already shared with you my
Brioche King Cake with Apple Cinnamon Cream Cheese Filling
recipe, and now it's time for the Holy Grail of Mardi Gras food:
Moonpies
. One word. Utterly decadent, these inside-out glorified s'mores have been the key to my heart since forever. My interest in having plastic beads winged at my head at 90 mph has waned in the last few years, but I will
chase down
the float that's throwing Moonpies. They are no good if bought from the store; they
must
be caught mid-flight from a Mardi Gras float.
Or, of course, made from scratch.
Homemade Moonpies
Recipe credit: Dixie Caviar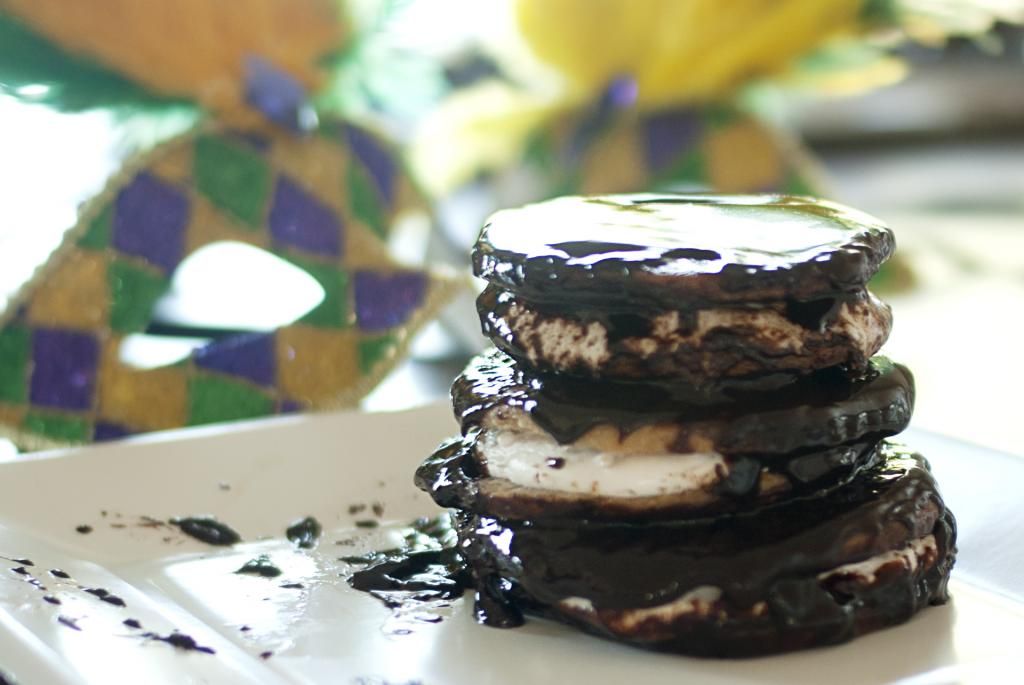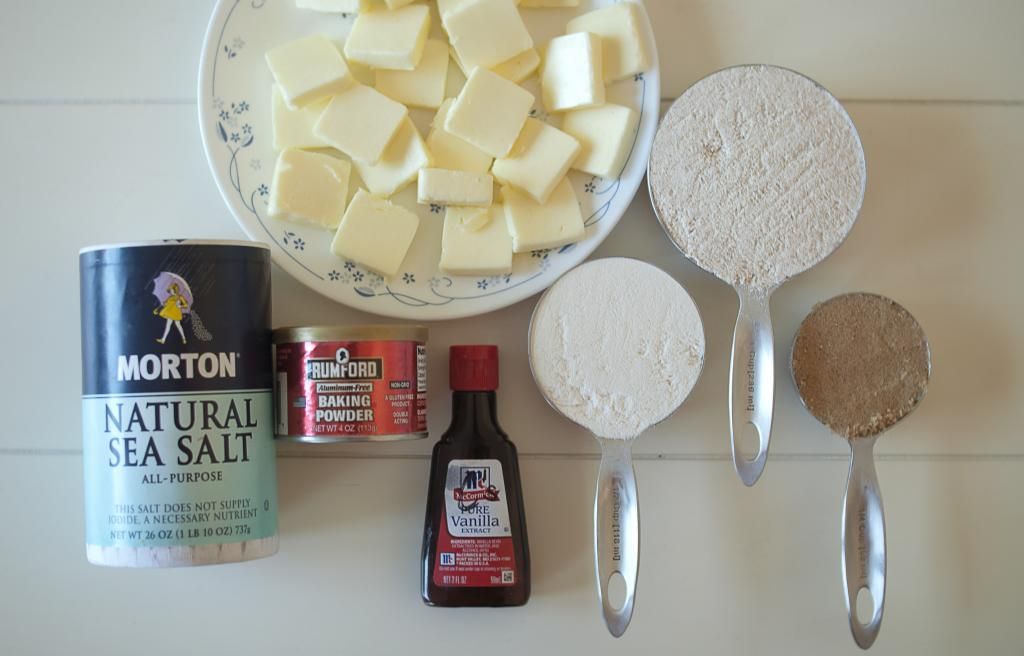 Ingredients-Graham Cracker Cookies:
1 1/2 cups all purpose flour
1/2 teaspoon baking powder
1 cup (2 sticks) unsalted butter, softened
3/4 cup light brown sugar
1/2 teaspoon vanilla extract
In a medium bowl, combine flours, baking powder, and salt.
In the bowl of a stand mixer, cream butter and sugar together on medium speed until light and fluffy.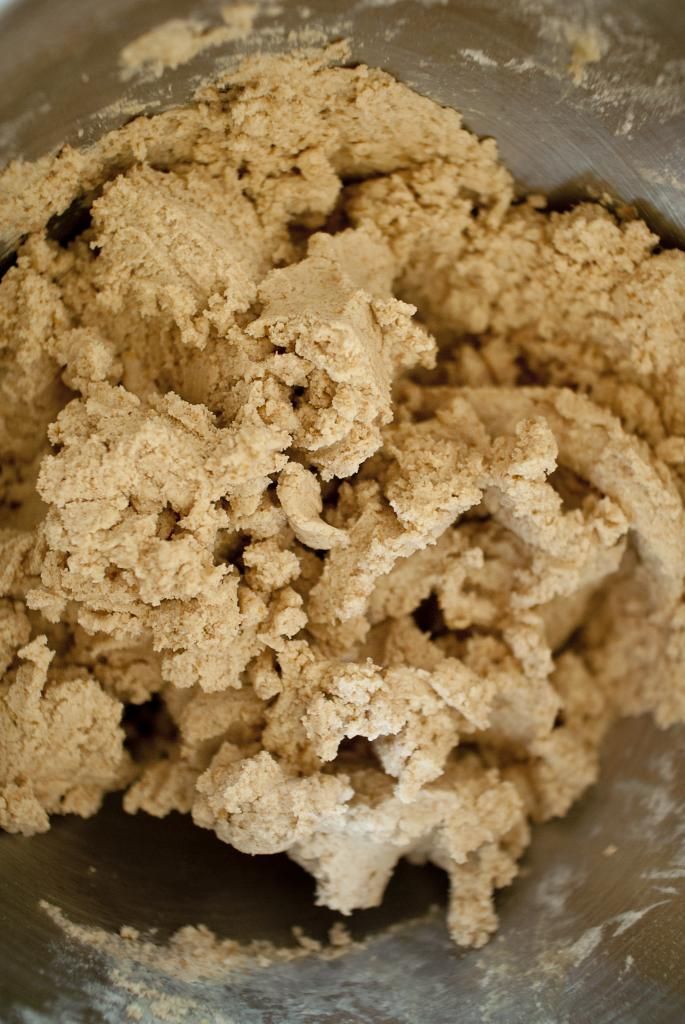 Slowly add dry mixture to butter/sugar mixture and beat on low speed until a dough has formed.
Divide the dough in half and press each half into a flat disk, then wrap each disk in plastic. Refrigerate at least one hour or up to a day. After an hour, remove disks from fridge.
Preheat oven to 350 degrees F and line two cookie sheets with parchment paper (I was out so I improvised with Silpats).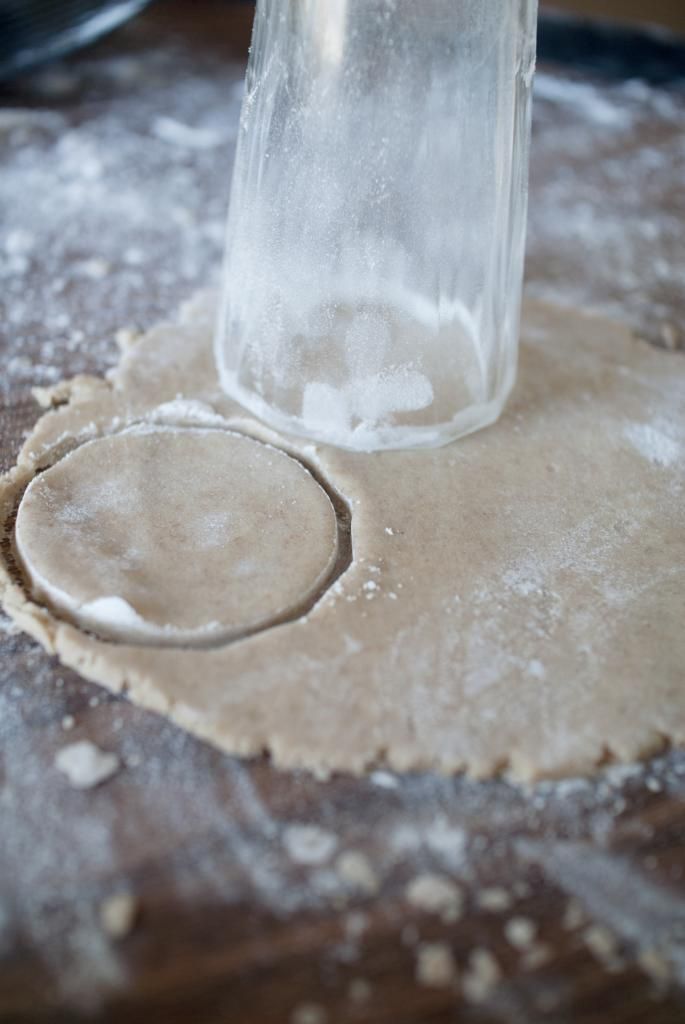 Work dough a bit in your hands until it becomes pliable. This was not in the original recipe, but I found it corrected the problem I had with the dough cracking when I tried to roll it out.
Lightly flour your work surface, then roll dough out to 1/8" thickness. Using a biscuit cutter (or whatever you have available that has sharp edges and is cookie-sized, i.e. a drinking glass) cut out graham cracker cookies and place one at a time on baking sheet. Re-roll whatever scraps you have to make more cookies. Repeat with second dough disk.
Refrigerate cookies on sheets for 10 minutes, then bake for 12 minutes. Remove sheets from oven, let cookies cool on sheets for 4 minutes, then carefully transfer to a cooling rack to cool completely.
While cookies cool, make your marshmallow filling.
Ingredients, Marshmallow Filling:
2 packets unflavored gelatin powder
2 teaspoons vanilla extract
Whisk together gelatin and 1/2 cup cold water in a small bowl and set aside. Fit a large pastry bag with a large, round tip and set it up in a wide-mouthed jar or cup so it's ready to be filled. Stella at Bravetart has a tutorial for filling pastry bags here. It will make your life exponentially easier.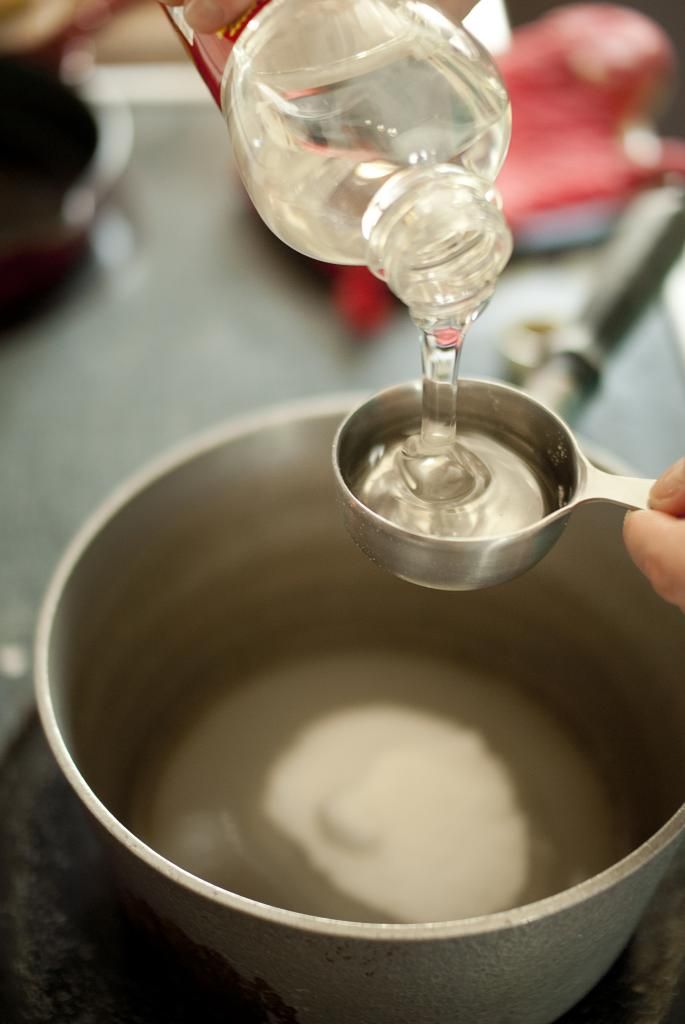 In a small saucepan, (smaller than pictured here-I had to transfer) with a candy thermometer inserted, stir together 1/4 cup water, sugar, corn syrup, and salt. Bring the mixture to a boil over medium-high heat. When the temperature of the sugar mixture reaches 230 degrees, microwave the gelatin/water for 20 seconds, until melted.
Pour melted gelatin into the bowl of a stand mixer fitted with whisk attachment and turn on low speed.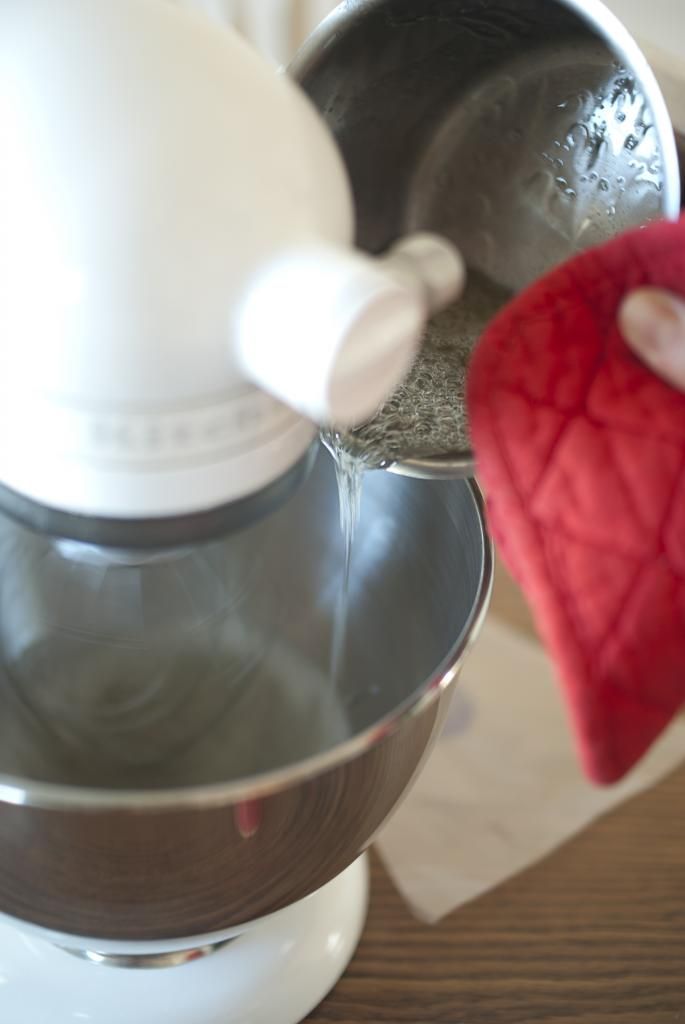 When the sugar mixture reaches 240 degrees, remove from heat and slowly drizzle into the mixer bowl. Increase the speed of the mixer to medium and beat for 5 minutes. Increase to medium-high and beat for 5 more minutes. Add vanilla and beat on highest speed for 1 minute more.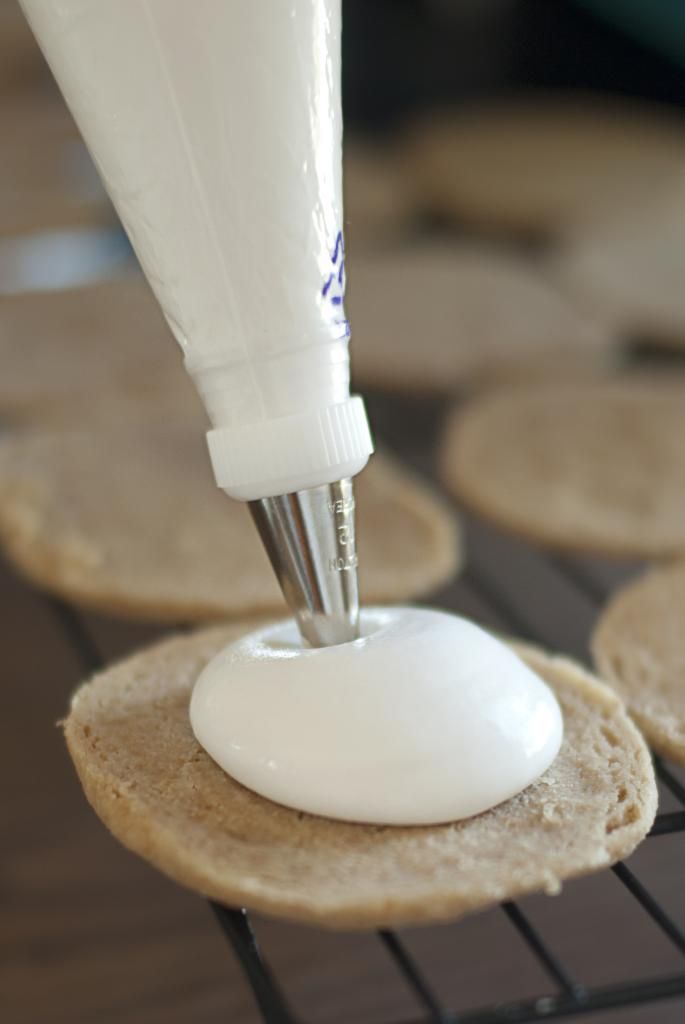 Using a spatula or greased spoon, scoop marshmallow filling into waiting pastry bag.
Working quickly (the marshmallow begins hardening instantly) pie a generous mound of mallow onto the center of the cookie.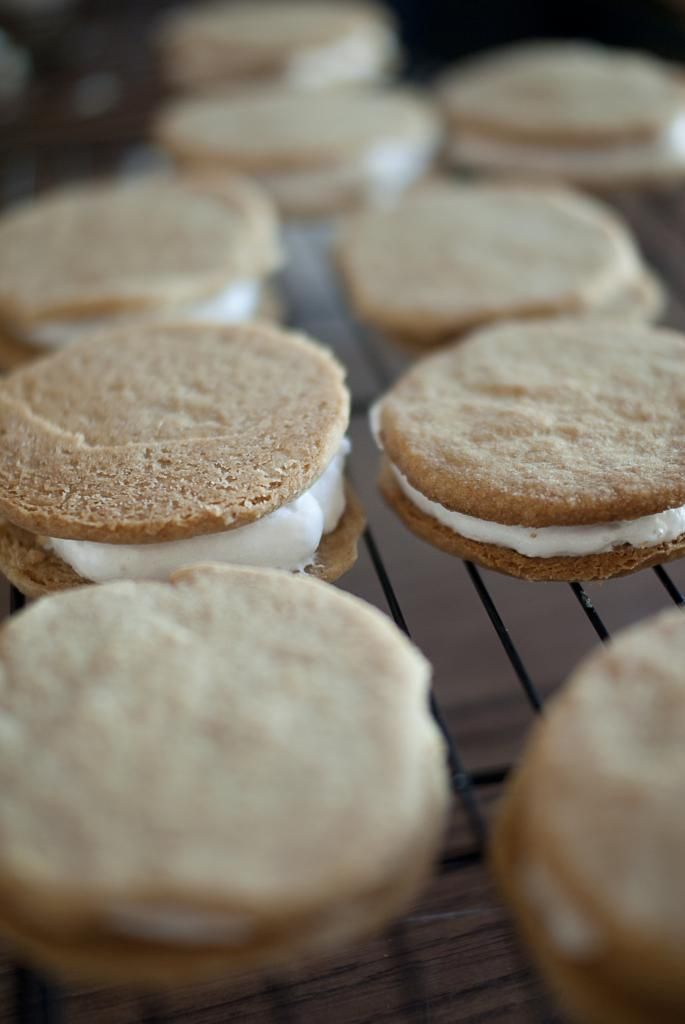 Top with another cookie, pressing firmly to disperse the marshmallow evenly.
Ingredients, Chocolate Coating:
8 ounces semisweet or milk chocolate, chopped or morsels
1 cup heavy cream
Combine chocolate and cream in a metal bowl over a pot of simmering water, stirring occasionally until chocolate is melted. Whisk until mixture is glossy and completely combined. You want to keep it warm, so let it sit over the steam while you dip the cookies, however if it takes on a "greasy" look, remove it from the heat and whisk until gloss is restored.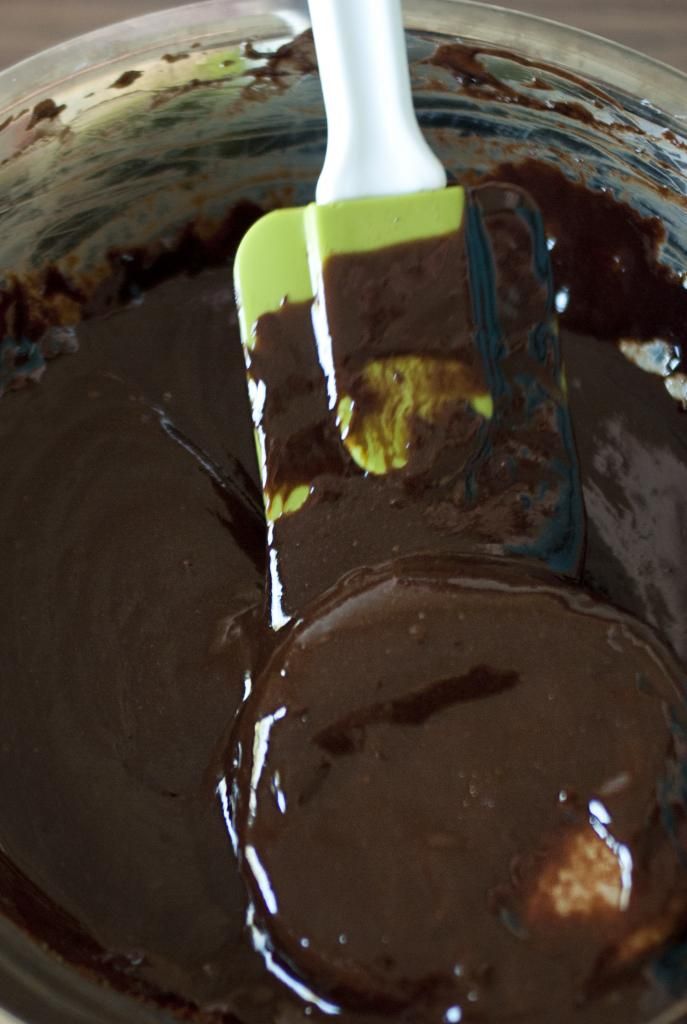 Place a few sheets of parchment under a wire cooling rack. Using a spatula, drop a cookie into chocolate and flip to coat evenly. Allow excess chocolate to drip off, and smooth the top of the cookie. Place cookie on wire rack to let chocolate harden. Continue with the rest of the cookies.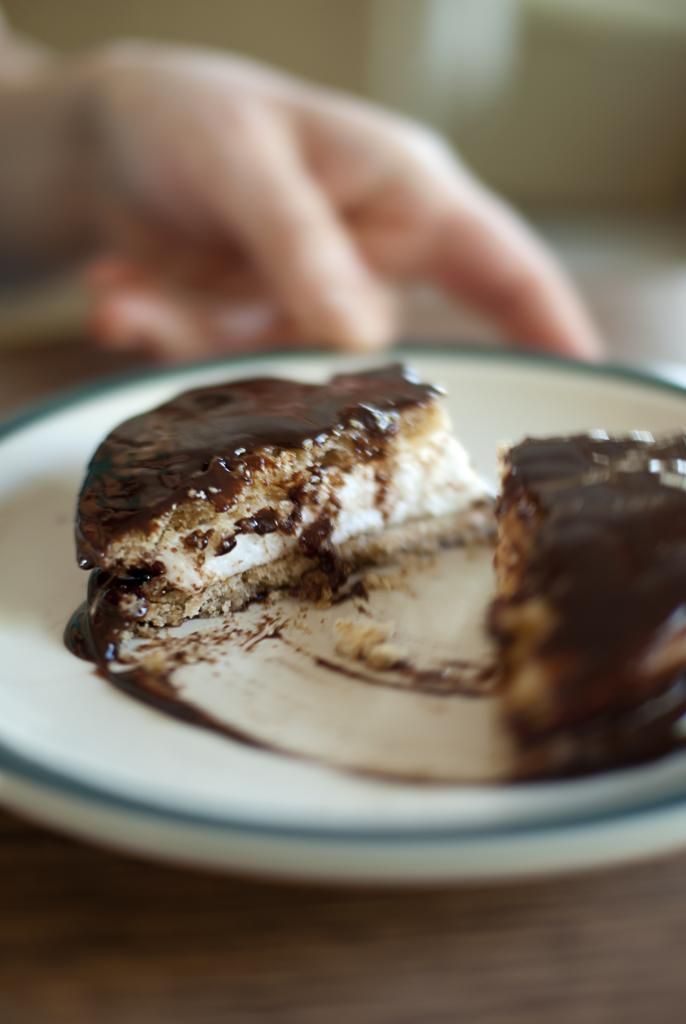 If you can resist them that long, it is preferable to let the cookies sit at room temp until the coating is set (ideally overnight).
Leave them that long? Oh puh-leez. I bet we ate four before they were even cool.
"Leftovers" (whatever that is) can be stored in an air tight container in the fridge, separated by parchment paper to prevent sticking.
Happy Mardi Gras, y'all! Laissez les bon temps roulez!!